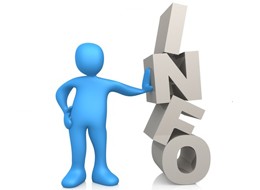 AZHS9UGAU2AG
It is incredibly important to provide valuable information to your customers and prospects. Demonstrate that you are an expert in your industry and teach people how to talk-the-talk and walk-the-walk when it comes to your products and services. Oh yea… and do it for FREE.
What are the benefits of providing free information?
To start, you need to give your customers a reason to listen to you when you make a recommendation for why they should buy your product or service. Demonstrating the do's and don'ts, things to be aware of in competitors, etc. are great information for clients that don't have your industry knowledge. This is a way of building trust.
A company that constantly provides new and valuable information gives people a reason to keep coming back to your website, reading your emails, and listening to your message. If your marketing materials are full of sales pitches about how great you are, then you won't get the repeat visitors that you will if you constantly provide new articles about industry related information.
example: A real estate agent may create a blog and post articles on the latest news revolving around federal tax credits for first time home buyers, HOA loans, foreclosers in the neighborhood, things to look for when buying a home, etc. This will give prospective buyers a resource of information when they are considering buying a home. And who do you think they are going to call when the time is right? The Expert!
Where do I provide valuable information?
There are multiple avenues for informing and educating your customers and prospects. Here are a few resources you can use which will also play directly into your marketing
Your website – make your website worth reading. Don't make it full of sales pitches and reviews, provide a learning environment.
Create a Blog – blogs are great way to post articles on valuable information. They also have a high amount of value for search engine optimization (SEO).
E-mail marketing – emails are a great way to stay in touch with prospects and teach them something of value that they didn't know
Video – create tutorials, a YouTube channel, or another way to create tutorials, reviews, and demos.
For more information about how to become an expert in your industry and develop a strategy for providing valuable information, contact CPD.