Apple. Twitter. Nike. McDonald's.
What did you picture when you read those words? Did it look something like this?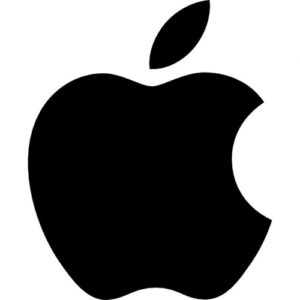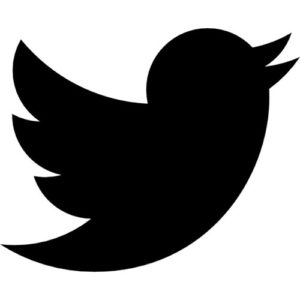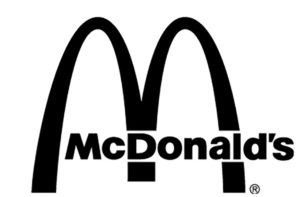 I'd be willing to bet it took almost no time at all for the name of the company to pop into your head (and sometimes the slogan, too!). Humans have the ability to recognize, process, and respond to visual cues within seconds. These reactions directly impact our engagement and decision making.
Your logo is your brand's visual identity. You don't have to be a marketing expert to know that colors, fonts, images, and style are a huge part of the success of your business brand. Logos help clients remember your brand, recognize it across a variety of advertising platforms, and decorate your products and marketing materials.  People can even get emotionally attached to your logo  (remember when Google decided to change their logo?). In order to make a logo that resonates with your customers, you must have a professionally researched and designed logo.
So, now that I've made you nervous about designing your logo (after all, you don't want to end up on a list like this), how DO you make a great logo? Here are some simple things you can do to make sure your logo is headed in the right direction:
Make your logo unique to YOU and YOUR brand, and try to make it inventive.

There are millions of logos out there. You need to make sure your logo speaks to your brand, your intention, your goals, and the market segment you want to reach. This might require some time and some research.  It's easier to pull your unique vision out of a collection than it is to try and pull it out of a blank, white page. Get all Pinterest-y and start picking out colors, images, textures, words, and fonts that remind you of what you are trying to communicate with your logo and throw it on a mood board.  Opening a high-end, modern, barre studio? Think dance, symmetry, grace, crisp, and clean.  Planning on serving the best BBQ in town? Think aromas, spices, earthy, quality, and comfort.  Steer clear of things that you DON'T want to be associated with your brand.

KISS - Keep it simple, Silly! Don't over-complicate things.

You want to create a reaction in your potential clients (and a good one at that!), but you don't want to create too many reactions.  Maybe you've made a great mood board that has a thousand wonderful images on it…but don't put that all in your logo. You don't want your customers to be unsure of how they feel when they see your brand – you want them to have an immediate positive reaction.  This is the tricky part. You need to take all of your ideas and form them into a logo that conveys your company, it's nature, and your vision.  Simplicity is often the most effective route.  Take Apple and the clean apple image that is missing a "byte" – simple, yet conveys meaning and context.  Use negative space creatively (i.e. FedEx). Build a story around your logo.

Color is key.

Do NOT underestimate the importance of the color scheme of your logo.  Colors carry actual meaning and they elicit emotions. That can make or break your brand.  This Nextweb article has some great information on the meanings that certain colors convey.  You also want to make sure to choose colors that complement each other  and stand out on the medium(s) they going to appear on most often try using colorpalettes.net  or consult a graphic designer. One final tip  – this isn't about what YOUR favorite colors are, this is about what works best for your brand.

Logomark, Logotype, or combination of both?

Let's start with definitions…

A logotype is the textual name of your brand, designed in a customized way – using our previous example, think FedEx.

A logomark is an image that depicts your company's name/brand – think Instagram.

A combination logo is a combination of both a logotype and a logomark. These logos can often be used separately as well as in their combined state depending on medium/application. – think AT&T or Dominoes.


So, out of the above choices, which one should you go with? The good news is there is really no 'right' choice of format for your logo, though the combination does have the added benefit of potentially appealing to both 'visual' and 'textual' people. As you begin to design your logo try to have at least one version of each before making your final selection.

Format, format, format!

You need to be able to use your logo across all forms of communication (print, web, mobile) and across multiple platforms and systems. Practically speaking, this means your final logo design will have to be created using a vector art application such as Adobe Illustrator (tip: if you are working with a design professional, it is IMPERATIVE they are willing to provide the raw vector file and any font files they used in the final design). Another important part of formatting is color. When you choose your color pallette, make sure you have the hex values, color book (pantone, PMS, etc)  values, and any other applicable iterations so you get a clear and consistent color no matter what media you are using. Web colors can appear vastly different in print -the last thing you want is a beautiful, soft green logo that comes across as puke green on brochures.  If you are using fonts or type, make sure you know which one and keep it consistent. If you create a font, make sure that's communicated accurately to any print or marketing agencies you use.

Be consistent, think long-term.

An iconic brand, like a business, takes time and consistency to build. This is important to keep in mind during your design process because, the logo you choose is likely going to be and used in a lot of different ways. In practice this means it's best to stay away from an overly stylized or 'trendy' final logo design that will quickly begin to look dated.
There! Not so bad, right?
If you are feeling a bit overwhelmed, try reaching out to a branding firm or graphic designer.  They can help take your drafts and mood board from vision to a polished reality while helping avoid potential pitfalls that can hurt your brand (and/or wallet) in the long run. Not ready to take the plunge, check out this post on a logo identification game for some inspiration
Remember, your logo WILL create a reaction in your potential client. Make sure it's a good one.