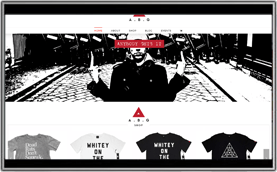 Crown Point Design is happy to announce the launch of a project we have been working hard on this year, ABG. The site sells USA made T-Shirts and Apparel.
The site was custom designed and developed to meet the specific needs of ABG. The payment solutions we have implemented include checkout by PayPal for a smooth, easy to manage user and admin experience.
ABG will make a splash in the industry by utilizing social media outlets to promote their products as well as look torwards social media influencers to partner with. The site captured full reporting on their online marketing efforts in order to determine the ROI of their marketing investments. This strategy and implementation was developed by CPD.
We wish Anybody Gets It luck with their new venture. If you have a project you would like to discuss, please contact us for more information.