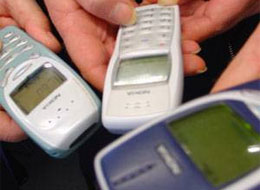 Monday, January 18, 2010 – UPDATE – the there has now been over 2.1 million text message donations received and over $21 million raised for Haiti Relief Efforts.
Thursday, January 14, 2010 – The Red Cross has now raised over $3 million dollars through their text message campaign to help Haiti. By sending the text "Haiti" to 90999 you can donate $10 which is backed by the United States State Department. The text charge will be applied directly to your monthly cell phone bill.
The mobile fundraising effort was started on January 12, 2010 shortly after a devastating earthquake struck Haiti killing and injuring thousands. The text messaging campaign quickly went viral and the ease of making a donation has shown the true colors of Americans across the country. Massive relief efforts are underway in Haiti and search and rescue teams are pouring in.
According to the American Red Cross, 100% of the funds will go to support the relief efforts in Haiti. Other ways to donate to the Red Cross are by visiting Redcross.org or by calling 1-800-RED-CROSS.
For a list of other ways to donate to the relief efforts in Haiti click here.