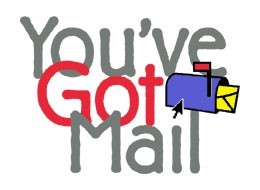 When you open your email in the morning you are likely inundated with emails and have to cut the list down by deleting junk, reading things that are important, and saving things that you might be interested in. When it comes to newsletters and other email drip campaigns, you want to be one of the emails that is saved to take a closer look at when the time is right. So how do people judge whether it should be saved or tossed? A lot of that has to do with how intriguing the subject line of the email is.
For starters, think about emails you see that you know are automatically junk or spam. Here is a little test… which email would you delete?
A. Learn How to Eat Healthy while on Vacation
B. Coming Soon San Diego Web Designers Annual Conference
C. IMF MONTHLY NEWSLETTER – SALES SPECIALS, HOT DEALS, OFFICE NEWS, & PLACES TO SHOP
Clearly the answer is C. The subject line is long, annoying and clearly a business that is more interested in getting you to spend money than provide a valuable service or educate you on a topic.
When it comes to creating good subject lines for your email marketing campaigns, consider the following:
Short n' Sweet – A lengthy subject line (as seen in our example) is often ignored. Keep it short and to the point.
Creativity – Without being overly 'cheesy', create a subject line that is catchy and if only for a brief moment, makes you think.
Valuable – Users are going to want to open your email not becuase you tell them they should, but because they think you are providing them with information they want to read. Make sure this comes across in your subject line.
Grammatically Correct – Nothing looks worse to your prospects or current customers than a typo in your subject line. It is best to have all your email marketing campaigns checked, double checked, and then checked again for grammatical errors, typos, etc.
Take some of these ideas into consideration and you may see an improvement in your email open rate. Happy emailing 🙂